Our biggest savings available right now on all pools installed next Summer.....Book now!
Book early for your Summer pool installation or "Lock in" your installation date while there's still time.
The turn of Spring brings a lot of things, one of which is the demand for pools . That's not a problem for those people who get a head start on our early buy schedule for the winter. If you're in the market for an inground pool, please check out this amazing deal below:
As part of our Summer pool installation special we are offering the following:
Save $500.00 on a Salt Water Chlorine Generator or UV Sterilizer
Upgraded 5 year workmanship guarantee $750.00
2 years open\close pool service by the Rintouls service team. 50% off.
Upgraded 2 speed pump to save huge$ on electricity.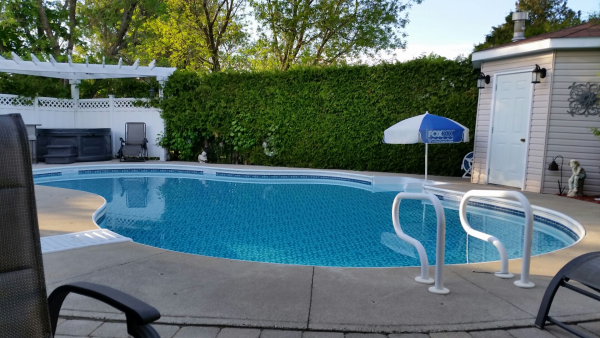 That's Thousands in Savings!
We currently booking into the last week of Fall 2018 & Spring 2019. The way the economy has been over the past couple years, we expect these slots will fill quickly so don't procrastinate!
Simply fill out the form to the left and we'll be in touch ASAP!
Thank You!!!
***Rintoul's Pools and Hot Tubs, proudly serving Grey Bruce since 1970***
Reasons why you should seriously consider booking now for your pool installation in the Fall:
Pool prices will go up this year which means that prices in 2019 will be 5-10% more than this current season special.
You'll have plenty of time to complete the landscaping and get the yard looking perfect while your neighbours are waiting for their pool to begin.
If you wait until the spring to book you'll be paying top dollar and have to wait to have your pool installed, Be smart, save money, and time by having a stress free experience now.
You're getting the best value we've offered this year...over $2000.00 in legitimate savings!
Interested? Simply fill out the form to the left and we'll contact you as soon as possible!
Thank You.
Phil Rintoul