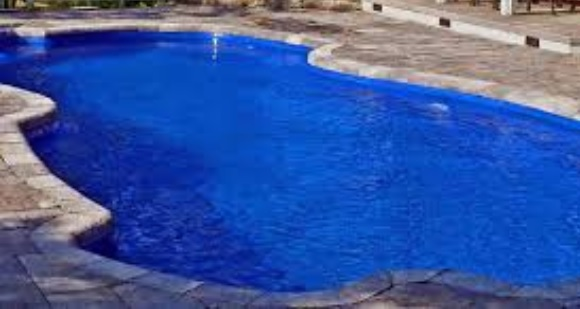 Purchasing Your Inground Pool In 2014
The purchase of a swimming pool is a huge investment. Buying a pool is not like buying a car; it is more like adding on an addition to your home. Very seldom will you find an article in our blog that is about Rintoul Pools and Hot tubs; the reason is because we are more interested in educating you about swimming pools in general. But last year and the year before we ran into a couple of problems and hopefully this article will help alleviate that this year. Due to our growth as a swimming pool company we are starting to fill the months of May and June much quicker and therefore those who are hoping to have their pool installed by Canada Day will call us in March or April and want to get on our schedule. The problem was that the last couple of years we were booked into the end of June and early July at that point. This meant that they would not be swimming until the middle of July or early August.
This year we are exceptionally busy and we are now filling our May, June schedule. This means that for those of you who are wanting to swim in June may want to consider contacting us now. By the end of February if we keep the pace we are on now we will booked into the end of June or even July. We are working on ways to install more pools this year but we will not compromise quality of work for volume so please bear with us. Keep in mind if we start your pool in June or early to mid July you should be swimming in July if all things go right. But to make that schedule you will probably need to set something up in January to meet with us.
Last year Rintoul Pools and Hot Tubs had a customer who waited and was not happy that we could not put in his pool in the time frame that he hoped for. He decided to go with another company and they gave him all the promises and then did not come through. He cancelled his contract and called me back and I told him I was now into August which again was unacceptable, but lucky for him he had a smart wife who told him her instincts said we were worth the wait. They had a beautiful pool installed in August of 2013. We do not over promise; we just want you to be aware of what you need to do if you wish to swim early this season. The early bird gets the worm.
Thank you for taking the time to read our articles and have a safe fun summer in 2014.
How Do I Find A Reputable Pool Contractor?
This is a good question. Why? The contractor you entrust your backyard with to install a swimming pool will make or break this whole process. Many people think that the manufacturer of their pool (i.e. - Barrier Reef, Viking, CPC, San Juan, Trilogy, Leisure, Blue Hawaiian, Dolphin etc, etc.) is the biggest factor in the longevity of the pool. But after consulting with literally dozens of fiberglass pool customers from all around the world over the past decade I have seen the good, the bad, and the ugly of the inground pool industry. All of my experience regarding contractors can be summed up in these two statements:
A great contractor can install a bad pool, and he will often stand behind it if it fails.
A poor contractor can royally screw up a perfect pool, and will leave you abandoned to fend for yourself.
Frankly speaking, there is little difference between many of the manufactured pools on the market today, but this is not the case when it comes to contractors. You don't have to look hard on the internet to find horror story after horror story about shady pool contractors. This is a smudge on the face of our industry, and why this is clearly your biggest decision as a consumer. This is also why it's critical to have at least a base understanding of the installation process before your project begins…so you can know what a quality installation looks like and what questions to ask.
Before going into how to find the right contractor, I wanted to discuss two reasons people often choose the wrong contractor: Price and Installation time
I'm not sure what makes some folks lose their mind when the temperature gets up to the 80's, but regardless of how hot it is, or how loud the kids are screaming, please do your due diligence when choosing your pool contractor. Don't simply go with the cheapest price or quickest installation time because despite what you may be thinking right now, you probably will be tempted to do so at some point. Yes, of course these two factors should be considered. You don't want to be gouged from a price standpoint, and you certainly don't want to wait 9 months for your pool, but hasty decisions lead to regret and personally, I wouldn't want to spend $35,000 to $80,000 in my backyard only to end up with regret. A few short tasks can help insure you've found the perfect contractor plus protect you against buyer's remorse.
Thank you,
Phil Rintoul